The assistance you were looking for at sea We provide you with an active Multilingual Operations Center 24 hours a day - 7 days a week to respond to all your requests.

The Sail Circle CS Yacht Club wants to be a point of reference for sailing, and nautical activities in general, at 360 °, with particular attention to those who for the first time enter the world of offshore regattas, meaning by these also and above all the coastal ones.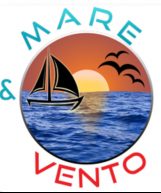 Authorized nautical school, serious and professional, with certified instructors able to best convey their own passion and experience.

From the experience of the Anemos and Anemos Kids associations comes the SYNTHESIS of the sporting practice of Offshore Sailing:the Centro Roma Vela with its sports group ANEMOS SAILING TEAM and the technical partner Veleria Incarbona.
Nautical Practical Agencies
Their story begins in 1963, when father Aldo and mother Antonietta set up the business; in 1991 the brothers Andrea, Michele and Donatella decide to continue their parents' career and the Sigma Autoscuole Company is established.

Nautical agency a few steps from the Port Authority of Rome.
Professionalism and great knowledge of navigation dynamics, an ideal partner for evaluating the engines of small and large sailing and motor yachts.

The experience of over thirty years available to the yachtsman. Complete and dynamic structure able to satisfy all needs. Volvo Penta authorized.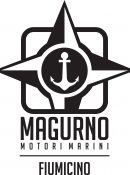 Engine assistance.
Brands: Lombardini Marine - Yanmar - Mercury - Stayer - Beta Marine - Buk - Perkins. Diesel; Outboard; Turbine.