Offshore sailing
The sailing club CS Yacht Club, wants to be a reference point for sailing and nautical activity in general at 360°, and pays particular attention to those who for the first time face the world of offshore regattas, especially the coastal ones.
The Circle to gather the best local energies for the promotion of activities related to the sea and the world of sailing, choosing sport, in general, and offshore sailing, in particular, as a means of election for the achievement of social goals.
100 Vele
Experience the excitement of sailing in a competition for all experienced sailors and especially for those who for the first time want to have fun in a racetrack….
Since 2016 the CS Yacht Club has inherited from Achab Yacht Club the event called "100 VELE".
Since 2017 the event is organized together with the FIV affiliated clubs: Circolo Velico Fiumicino, Nautilus, and Tecnomar.
For the 2018 edition saw the involvement of the clubs for drifts FIV affiliates: Lega Navale Italiana sezione di Ostia, Nauticlub Castelfusano, Tibi Sail, Tognazzi Marine Village.
Fiumicino Winter Championship
For the entire period of the winter championship in Fiumicino, since 2014, the club offers the crews free breakfast, from 07:45 to 09:00, and the "pasta party" upon returning from the regatta.
During the same period, every Saturday before the regatta the club collaborates with the laying of the authorized buoy field of the Centro Roma Vela Anemos. The training ground is set up in front of the port of Rome.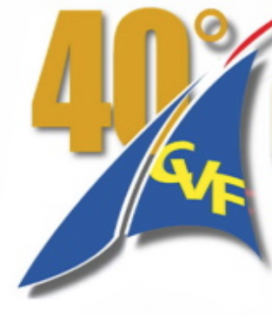 Team
Come to visit us!
Giorgio, Salvatore, Gianluca, Katia, Claudio, Luigi, Maurizio, Fabio, Nando… are waiting for you…
The team is young, as a constitution, but rich in history and experience in offshore sailing, in the technical knowledge of the world of sailing boats, in the organization of sporting events and regattas and participation in them with excellent results.
The activities focus on participation in sporting events in the Tyrrhenian Sea and the development of teaching based on the combination of solid theory and direct experience, areas in which regattas are the primary tool for direct learning and the practical application of what is learned during the lessons.
Thanks to the great commitment The Circle has obtained the awards of CONI, FIV and UVAI.
In 2017 the collaboration with Centro Roma Vela Anemos was born.
Contact us to come by boat with us and learn the secrets of sailing, from sailing to racing.
Course
Athlete training courses are divided into the following groups:
• basic course
• course R1
• basic R2 course
• R2 Performance course
• course R3
The expert trainers will support the athletes in advance will be interviewed carefully in order to identify the best path of growth, after which it will be able to race the boats in the higher performance of the association and, above all, will have acquired the tools and knowledge to face the sea with greater safety.
Contact us or come to visit us to learn about the "offshore regattas" program.